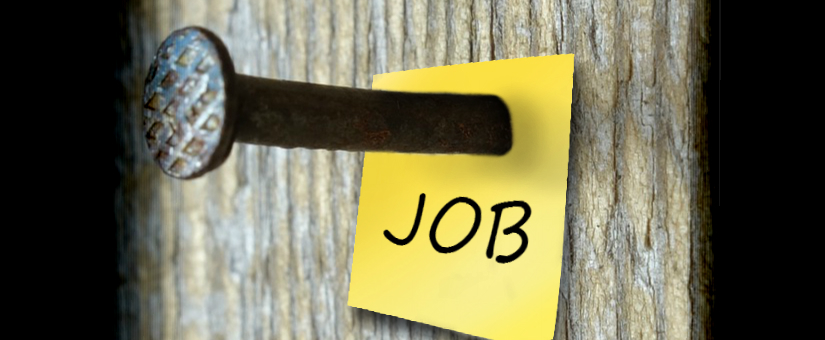 Posted by Igor Kart
On February 22, 2016
interview preparation
When I started my first recruiting job, I would find an article (like this one) titled "How to nail a job interview.." to be a cheat sheet or even an insult to the hiring manager. I thought – these candidates had no chance in showing their true selves so they load up on the truth of others. How unauthentic.
Ahh [funny], ..nervous laugh.. I had a lot to learn.
Only a fool learns from his own mistakes. The wise man learns from the mistakes of others.

-Otto von Bismarck
How could people change for the better, if the people judging them, do not help guide them?
or maybe this one..
The fool thinks he is wise, but the wise man knows himself to be a fool.

-Shakespeare
So now that I have changed and you are inspired, shall we carry on..
You have a job interview, Congrats!
Whether you are strengthening your skills because this is your dream job OR you like preparing and you're the 'ducks in a row' type of personality; I've got the proper -cover all bases- steps that you [need] to nail that job interview.
Give me six hours to chop down a tree and I will spend the first four sharpening the axe.

-Abraham Lincoln
Being prepared is awesome so first let me run through a couple key components with you.
Besides the common 'you should already know' details like: be on time, firm hand shake, appropriate attire, smile, be polite.. I will give you that extra boost that the winners are doing. Note that there isn't one formula for landing every job out there. Even if there was, would you really want that?
You might of said "Yes". That is amiss. For those that said "No", you've got the right frame of mind for interviewing.
Hiring managers and recruiters [commonly] look for three key components in prospective interviewees.
Can this person do the job?
Will they do the job?
Do they fit the company culture?
You're not going to fit in every company's culture/environment; it's just not possible. And if you do, then you were not appropriately authentic and/or the recruiter did not complete all the screening processes. With number 3, as a common theme -in most work places- the recruiter is saving you some major headache, in the long run. So let's just focus on who you are and allowing that to be visible; so you can fill the right opening.
Here are some tips to help you nail a job interview.
Research the company.
This is a given but I am floored by how many candidates don't check the company's glassdoor page and other open-to-the-public media. Research is first, just like you are preparing to look good for your interview, or how Abraham Lincoln used to prepare to chop down a tree. Go see if they care about themselves as much as you do; you might not like what you find.
Research the hiring manager.
The staff involved in the recruitment and selection process do their home work. You should do your homework too.
Stand/sit up straight, smile, make eye contact…
For the sake of not having a 30 point list, do as a public speaker.
Be your personality.
This might be hard to overcome to some, like most introverts; but holding back can make you seem uptight.. so chill out. This doesn't mean let it all hangout and scare the HM with your best political jokes. But if you're naturally a humorous person; allow some of it to shine through. You're better off that way; it'll give you a glow of natural confidence, improve your speaking/body language and you won't look uptight. Remember to be consistent, no matter who you're talking to, the receptionist or the interviewer.
Please avoid going to the Cheese Factor.
No, not the Cheese Factory; unless you have a problem, then I can't help. But, as the above mentioned: natural is the best, no matter what your grandpa or dated research says about being gregarious. When you focus on being friendly, you become only friendly and the substance becomes secondary or even irrelevant. People can smell cheese and people who can't will give you a job which you will dislike very soon or the other way around. Just be real.
Prepare your answers to potential interview questions.
Do not convince yourself that rehearsing your answers will make you sound artificial or that you just don't need it. There is a great deal of blogs on top interview questions that you need to look up and rehearse your answer for. Preparing will help the answers roll of your tongue and you'll do better on questions you didn't prepare for. The interviewer has prepared a list of questions they will ask; being prepared will give you an advantage over the other candidates.
Have a list of questions you're going to ask.
Don't go in there asking the first question off a google search; ask the second one.. Realistically, these need to be questions that are genuinely important to you -upon which- you are seeking realistic answers to. Hiring managers aren't always prepared to answer broad/generic questions, so narrow them down and get smart with your questions by learning how to ask a question with a question.
Send a thank you note.
A simple thank you can make or break it and even in some cases that's exactly what the recruiter is waiting on. Extra credit for a hand written note; but don't exhaust yourself. If hand written is the route you want to take then go with your gut and only write for the interviewers you feel strongly about.
Invigorate your attitude after a rejection or a no call-back.
If you're like me then you will get bummed out at the first sign of rejection. Let your body and mind feel this rejection and then pick yourself up; quickly though, because your next job might be the job you didn't apply to on account of "you were too bummed out so you sat and ate ice cream accompanied with 2-12 episodes of Lost". I suggest using your strong emotions as motivators, to strengthen your hunt. Many psychologists call those emotions "motivator feelings" to stimulate 'taking action': Fear, Anger and Sadness. They are natural, so allow your body to feel, reflect and go through it; then invigorate your mind and do something positive/productive THAT DAY in-preparation for your next interview.

Then you can have your dessert with whatever TV show you're into binging on. Celebrations at milestones are also helpful for your boost.
In summary: interviewing well is a balance of everything just like anything else. You don't want to stand too close to their face, where they can small your breakfast and coffee; yet, you shouldn't stand too far away either. Balancing will help you be zen. For a lot of us, we have it all great up in our head, but when it comes to presentation time, we freeze up or get cocky.
Most of the time fixing another problem area is exactly what you needed. Look around and see if you have been ignoring some; it might not be on this list. Tuning-up everywhere else will allow you to breathe a little better so you can focus of your ultimate goal.
As it is with my favorite food ever, Pizza, you can't fix a bad slice simply by adding more of something.. Only more horse power with break something. You must check what the imbalance of the pie is. A pinch of salt in the sauce might make it taste good; but will it be a winner? It'll only get second or third.
So prepare and sharpen your axe for the first four hours.
Good Luck!
About the Author:
Dmitri Yakovlev, Staffing Consultant, Father, Husband and Visionary. Dmitri is an expert and pioneer in the field of recruitment. Professionally trained and successful in the development of various recruitment projects. Dmitri has a deeply rooted interest in the arts, psychology and sociology.